Skins
Top 5 Budget Stickers in CS:GO
Which stickers are not only among the best visually, but also affordable? In this article we will show you our top 5 stickers for a reasonable budget and a few potential skins to combine them into impressive sticker crafts.
Leaving the Station (Holo)
The first sticker in our Top 5 list is one that has not been in the game for a long time at all. The Leaving The Station (Holo) has just been added in August of 2022 and was released as part of the 10 Year Birthday Sticker Capsule, alongside the "10 Year Birthday Stickers" update.
Sticker | Leaving The Station (Holo)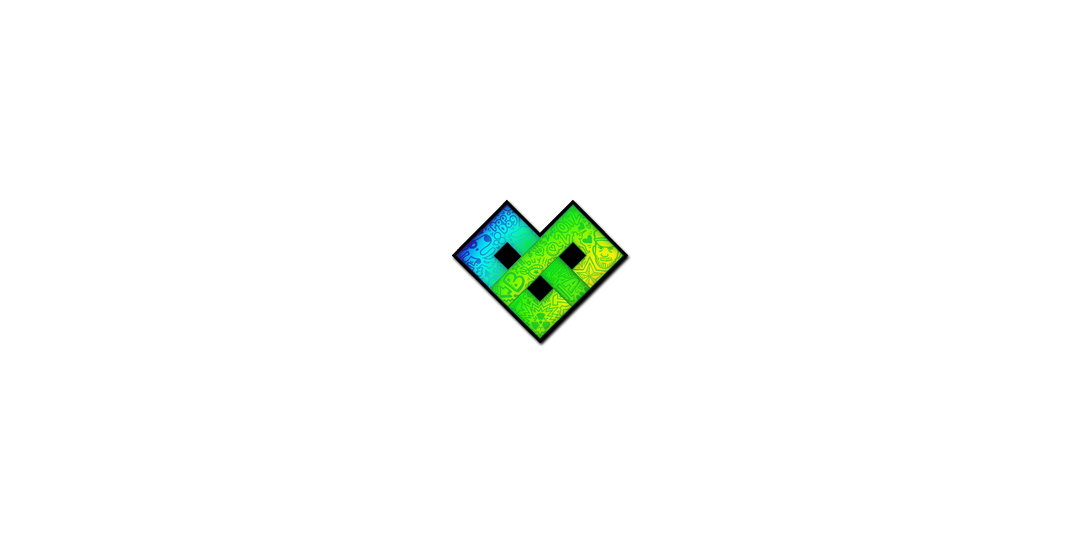 Eventhough it is not a very rare sticker, it is still a Holo one, meaning it has an extra texture layer which creates a holographic effect. Since its release about four months ago, it has steadily risen in price and has, at the time of writing this article, more than doubled in price from its original value of $4. The Leaving the Station (Holo) embodies a wide range of different colors and hence is rather flexible for potential sticker crafts with CS:GO skins. As potential skins to pair it with, we chose two rather different AKs: an Ice Coaled and a Redline.
The AK Ice Coaled has a color scheme of light-blue, blue and green tones and the sticker works very well in combination with this particular skin.
On the contrast, the AK Redline offers a crafting partner that has very different colors. Its colors are mainly black with a few red aspects, but with a quite neutral appearance it allows the sticker itself to shine even more with its impressive aesthetics.
Battle Scarred (Holo)
The Battle Scarred (Holo) sticker was first introduced to CS:GO 2 years ago, on the 3rd of December, 2020 as part of the Broken Fang Sticker Collection, alongside the Operation Broken Fang update.
Sticker | Battle Scarred (Holo)
Similar to the Leaving the Station sticker, the Battle Scarred (Holo) is available for a rather cheap price, usually ranging between $4 and $5. This sticker has certainly been used in a lot of different sticker and skin combinations and has been received quite well by the CS:GO community. The two skin options we chose as an example are rather different: a cool niche usage of the sticker is to not use 4 stickers, but only 1.
Not only does the Battle Scarred Holo fit very well with the AWP Wildfire in terms of their respective color schemes, but offers a cool little detail to make your AWP really stand out.
On the other hand, you can definitely also put in on a rather monotone, but still visually appealing skin like the AK Slate. This skin offers an impressive canvas for all sorts of sticker crafts in general, but for the Battle Scarred Holo in particular it seems to work really well as a sticker craft concept, in our opinion.
Cloud9 (Holo) | Antwerp 2022
Stickers from Major tournaments in CS:GO have a long history of being desired items for skin enthusiasts and collectors alike. While stickers from CS:GO tournaments held in 2014 or 2015 can be ridiculously expensive nowadays, for this article we want to focus on those added to the game more recently.
The Cloud9 (Holo) | Antwerp 2022 sticker stands out from other stickers released in the near past, because of its remarkably clean, but still aesthetically interesting design and rather low price of around $6.
Sticker | Cloud9 (Holo) | Antwerp 2022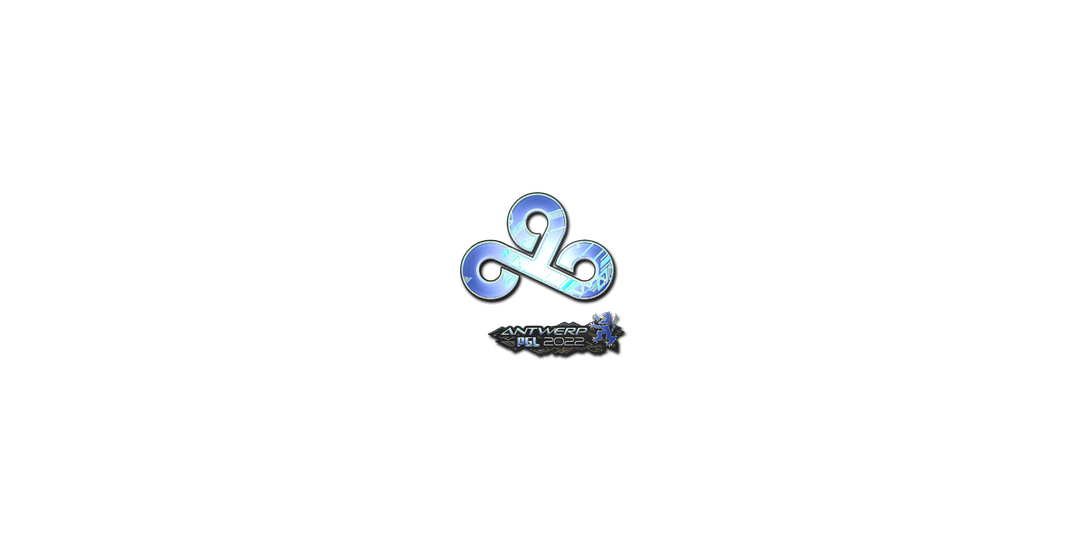 This sticker seems to come in with a relatively clean light-blue design, but the holo effect makes it especially interesting when its put on a moving object within CS:GO. We chose two pistol skins in particular that showcase this sticker very well.
The Glock Off World is our first example of a skin that would be suitable for the Cloud9 Holo Antwerp 2022 and it is certainly special due to its very low price. Not only would a craft with four Cloud9 Holo Antwerp 2022 stickers plus the price of the Glock itself be close to as low as it gets for a cool sticker craft, but it would also be very interesting visually and rather unique.
Another cool option would be to combine the sticker with a rather simple and blank canvas to showcase its impressive aesthetic fully. This time however, it is not a simple black skin, but a clean white one: the USP Whiteout. The very light blue tone of the sticker put on a very minimal white skin works very well in this example and eventhough the USP Whiteout can be rather expensive in Factory New and with low float values, there is always the possibility to obtain the skin itself in a different condition so it might fit your individual budget best.
Unicorn (Holo)
Our next sticker has been in CS:GO for quite a bit of time since it was added to the game in 2015 as part of thje Enfu Sticker Capsule: it's the Unicorn (Holo) sticker! This beautiful design comes in between $4 and $5 so it's in the perfect price range for a budget craft, eventhough it can be hard to combine it with different CS:GO skins.
Sticker | Unicorn (Holo)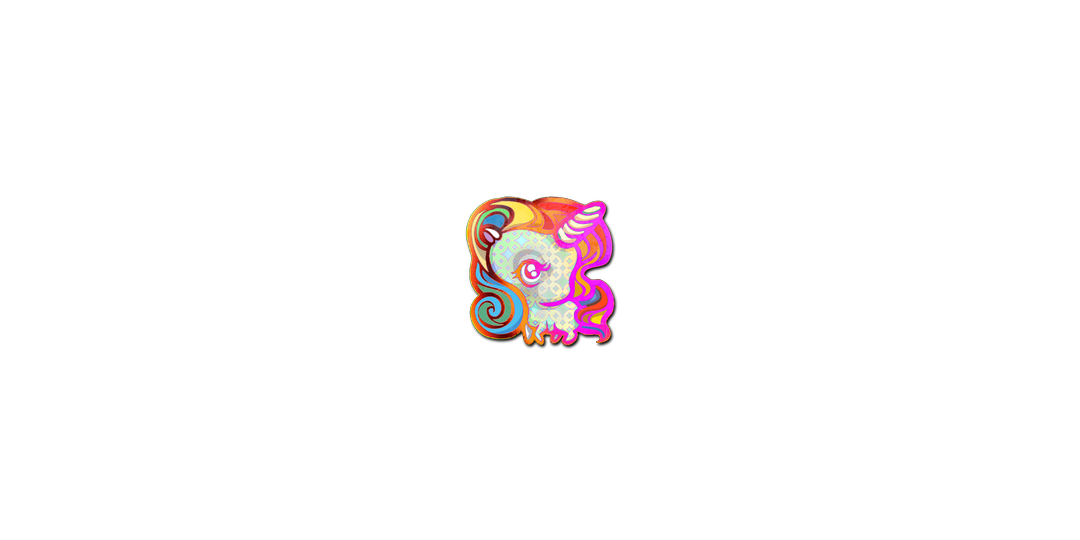 What is there to say about this sticker? It's a magestic unicorn and its rainbow colors are magnified by the wonderful holographic effect on this sticker. As potential crafting skins we chose the AK Nightwish and for another option we got what some may call a budget AK, the Galil Sugar Rush.
This AK Nightwish skin itself has a rather unique color theme and you may argue that only very few stickers can be considered suitable for a craft with this AK. The Unicorn Holo sticker however, has similar colors in general and the holo effect matches quite well with the AK skin, too.
The Galil Sugar Rush has a bit less vibrant color scheme compared to the AK Nighwish, but offers a cool canvas nevertheless with its pink/purple/blue design overall.
Furia (Holo) | Stockholm 2021
The Furia (Holo) | Stockholm 2021 sticker was introduced to CS:GO in October 2021 as part of the Stockholm 2021 Legends Sticker Capsule to celebrate the PGL Stockholm Major tournament in CS:GO. It was quickly regarded as one of the stand out stickers of the new capsules at the time and its popularity was very high initially.
Sticker | FURIA (Holo) | Stockholm 2021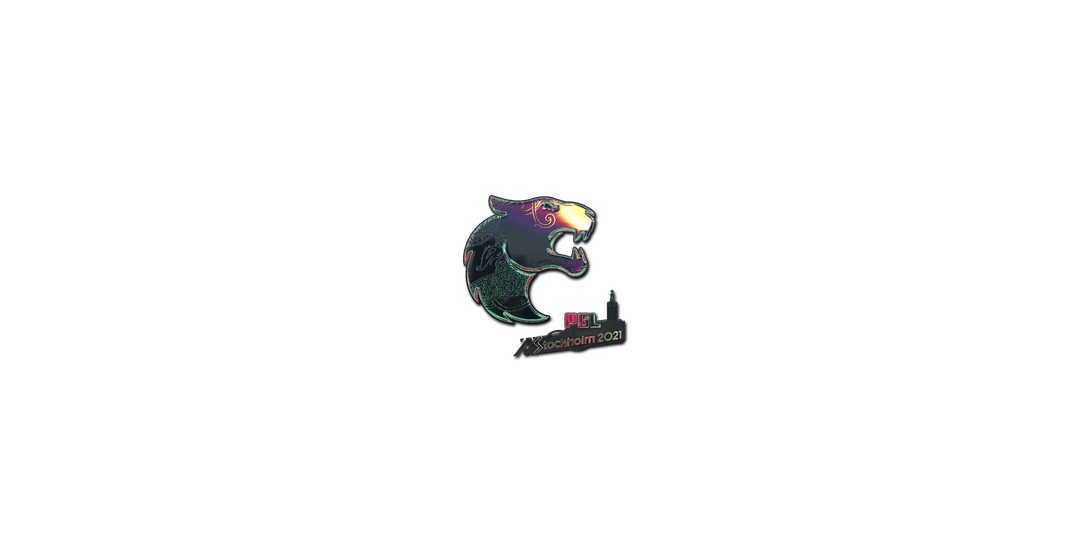 Since it is a fairly recently added major tournament sticker however, its price is still surprisingly low at around $2 to $3. It has a rather unique holo effect as well: when in a moving motion, the colors shift from a dark grey to a lighter one and even into a relatively bright golden color. Eventhough it can probably be put on all sorts of CS:GO skins, we chose two dark ones that let the sticker shine in full force.
This black and grey Deagle Conspiracy works very well with the Furia (Holo) | Stockholm 2021 sticker since its base is not only mostly grey and black, but because it has a few key golden aspects, as well. Especially for a craft on a tighter budget, this Deagle skin in combination with those Furia (Holo) stickers is a very reasonable choice.
It is a similar story with the AK Black Laminate, that mostly consists of grey and black colors, too. While you could use the Furia (Holo) | Stockholm 2021 stickers on a wide variety of different CS:GO skins, this combination works quite well, eventhough it is probably on the safer side.